Bradley was diagnosed with a posterior fossa mass (a brain tumor) in August of 2021 and has been undergoing extensive chemotherapy treatments.
Bradley lives with his parents, and his 5-year-old brother & 3 year old sister. Dad is an Assistant Director of engineering at a popular resort and Mom is a stay-at-home mom. Since Bradley's diagnosis, Dad has been in and out of work and although Dad has returned to work, Bradley's care has caused him to miss many, many days from work.
This family has been struggling to pay their household bills and it has been difficult to keep up with their essential household expenses, a grant from ACCBF has helped this family to stay afloat.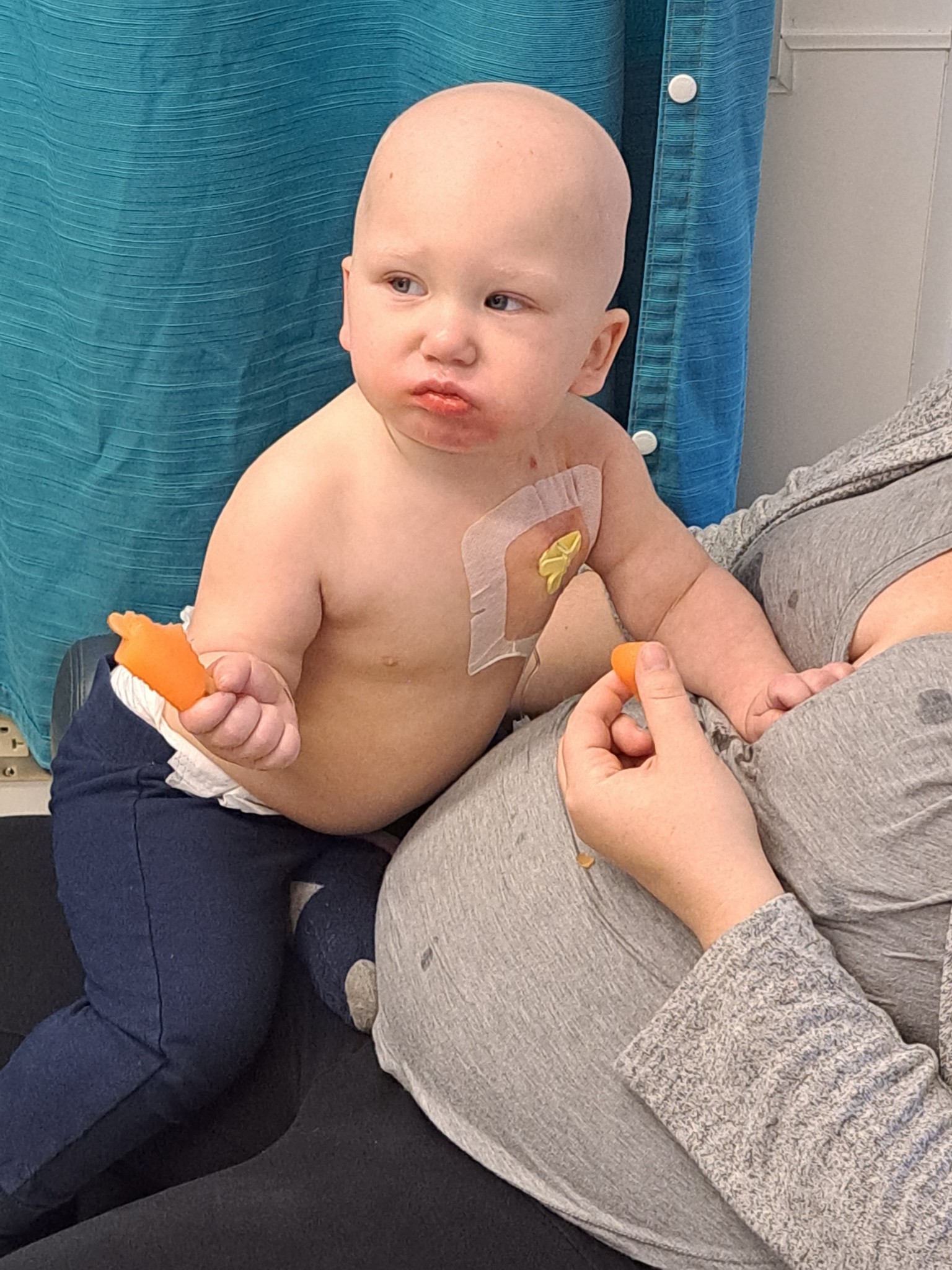 November 1, 2022, the day baby Roy's family heard the term "Bilateral Wilms Tumors" from their doctor. The diagnosis came just two and a half months after his first birthday.  Wilms tumor (or nephroblastoma) is a type of childhood cancer that starts in the kidneys.
Dad is working as much as he can, Mom has exhausted her paid time off, and her job requested her resignation because she took too much time off.
Roy will have surgery soon, which means dad will have to take some time off of work to be there...The family wants to focus on their baby and his recovery, but the bills keep coming, adding stress to an already stressful situation.
Cancer is a disease that can take 12-36 months of treatment (or more)
Chemotherapy for weeks, radiation treatments for weeks, surgery, and possibly more chemo/radiation.  While there are small breaks in-between, something like a fever can lead to the need for  a blood transfusion, delaying treatments.
Camila was 5 years old when her mom heard the diagnosis of "Pre B-ALL"...an aggressive form of leukemia.
It was December 2021 when this single mother received the news that would further change her family's lives.  Things were difficult enough as a single mom, but then, a cancer diagnosis...an aggressive form of cancer. Being the sole provider and primary caregiver at bedside, it has become very difficult for the family to cover household expenses since mom is not working. Bills that were manageable before, became overwhelming. Housing payments, electricity and phone bills have taken a backseat to pay for medical bills and prescriptions...the things her daughter NEEDS to survive.
Your support makes all the difference for families like this one. Whether it's helping cover medical costs or providing meals for a family who can't afford food while they're busy taking care of their loved one—your donations make sure these families get through this difficult time as best as possible.