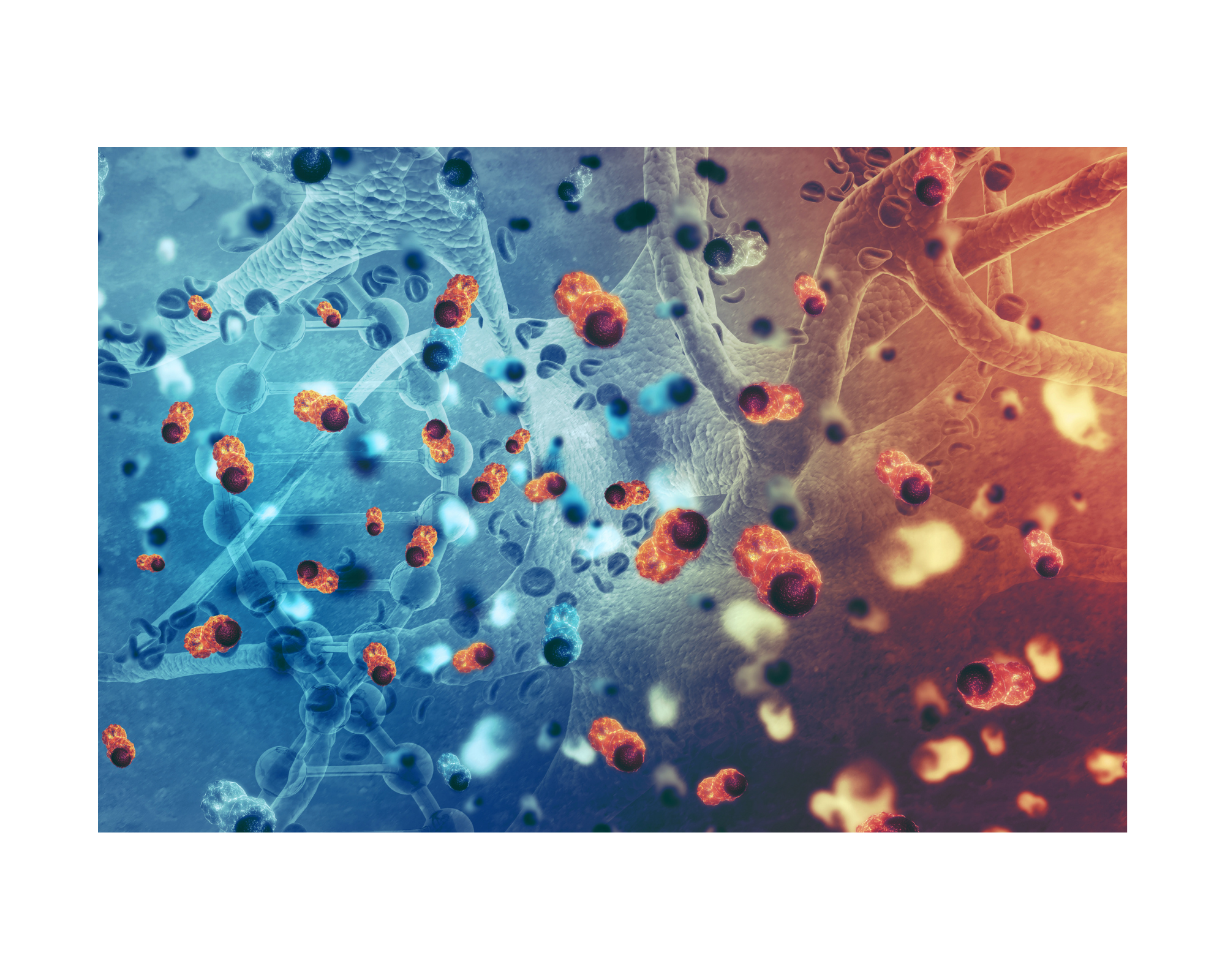 Leukemia is a cancer of blood-forming tissues (bone marrow and the lymphatic system).

It has many types. It is the most common type of cancer in children under 15. 
It starts in the tissues that form blood.  Most blood cells develop from stem cells in the bone marrow.  In a person with leukemia, the bone marrow creates abnormal white blood cells, they are leukemia cells.  These cells don't die when they should and new cells are made when the body may not need them. The buildup of these extra cells might cause a mass (tumor) to form.  They may crowd out normal white blood cells, red blood cells, and platelets. This makes it hard for normal blood cells to do their work.
In addition to the physical conditions and emotional distress caused by cancer, the high costs of care may also be a burden to patients, and their families.  Cancer is one of the most expensive medical conditions to treat.  Learn more about the costs of cancer.
There are four main types of leukemia:
Acute lymphoblastic leukemia (ALL), Acute myelogenous leukemia (AML), Chronic lymphocytic leukemia (CLL), Chronic myelogenous leukemia (CML), and other types. Other, more rare types of leukemia include: hairy cell leukemia, myelodysplastic syndromes and myeloproliferative disorders.
While many of the early symptoms may be overlooked (they often resemble the flu or other common illness).  They can be vague, and non specific.  Sometimes, it can be discovered during blood tests.  A complete blood count (CBC) or microscopic evaluation of the blood, or by using flow cytometry.   If the results are suspect, the doctor may order imaging tests and possibly a bone marrow biopsy.  

Symptoms:
While the symptoms will vary, depending on the type of leukemia. Common signs and symptoms may include:
Fever or chills, Persistent fatigue, weakness, Frequent infections, Weight loss, Swollen lymph nodes, Easy bruising or bleeding (including frequent nose bleeds), Tiny red spots in your skin, Excessive night sweating, Bone pain or tenderness
We still don't understand the exact causes of leukemia. It seems that it may develop from a combination of genetic and environmental factors.  Many things in our genetics, our lifestyle, the foods we eat, and the environment we live in may increase or decrease our risk of getting cancer.