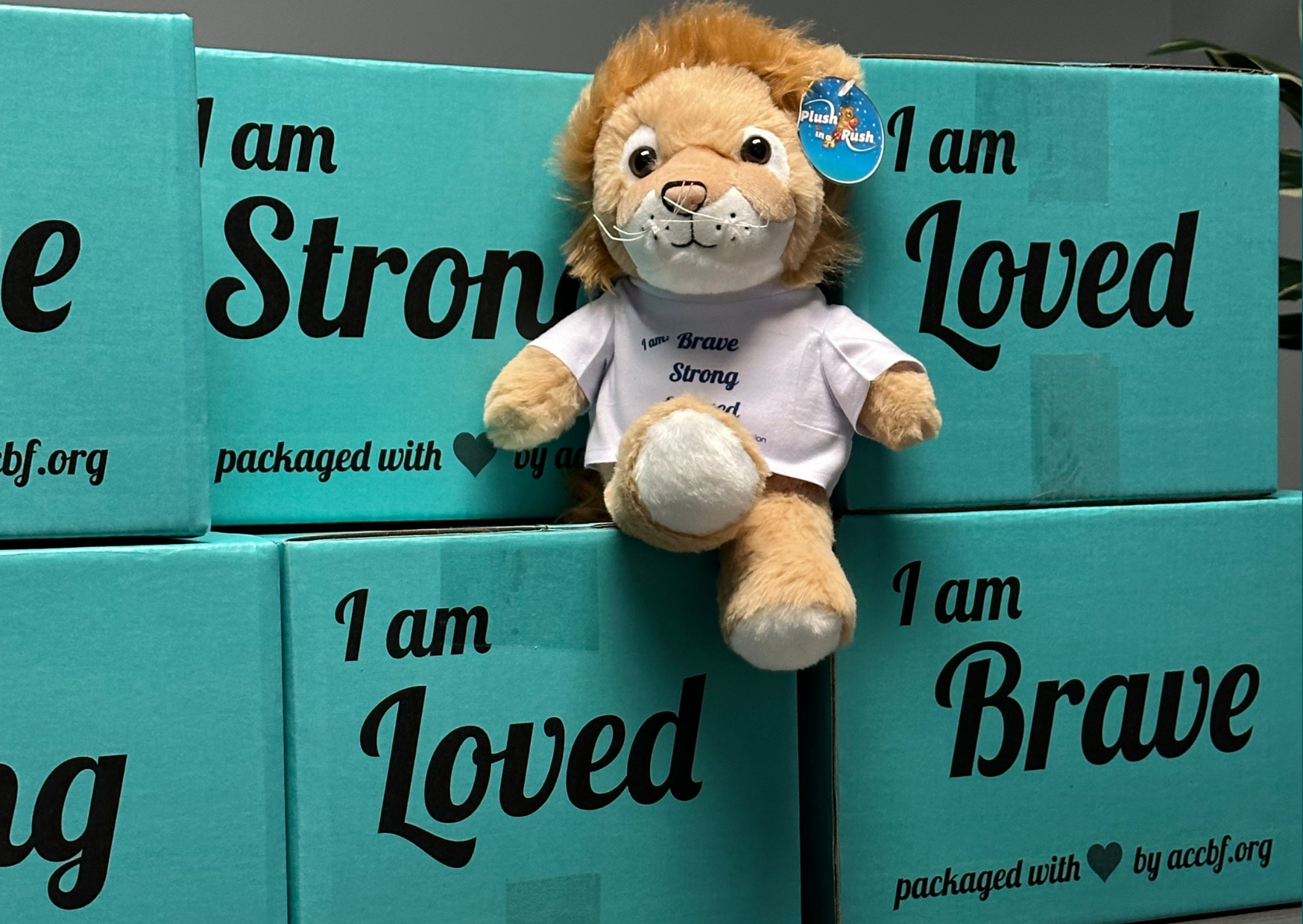 In the midst of the battle against childhood cancer, sometimes, a small act of kindness can light up a young warrior's world. Imagine the power of a heartfelt card filled with words of encouragement and hope, reaching the hands of a child facing this formidable challenge. This is where you can make a significant difference.
Every card you send carries a message of courage, resilience, and unwavering support. Your words, whether they're a few heartfelt lines or an inspiring story, can provide comfort and strength to a child in their fight against cancer. It's a reminder that they are not alone in this journey.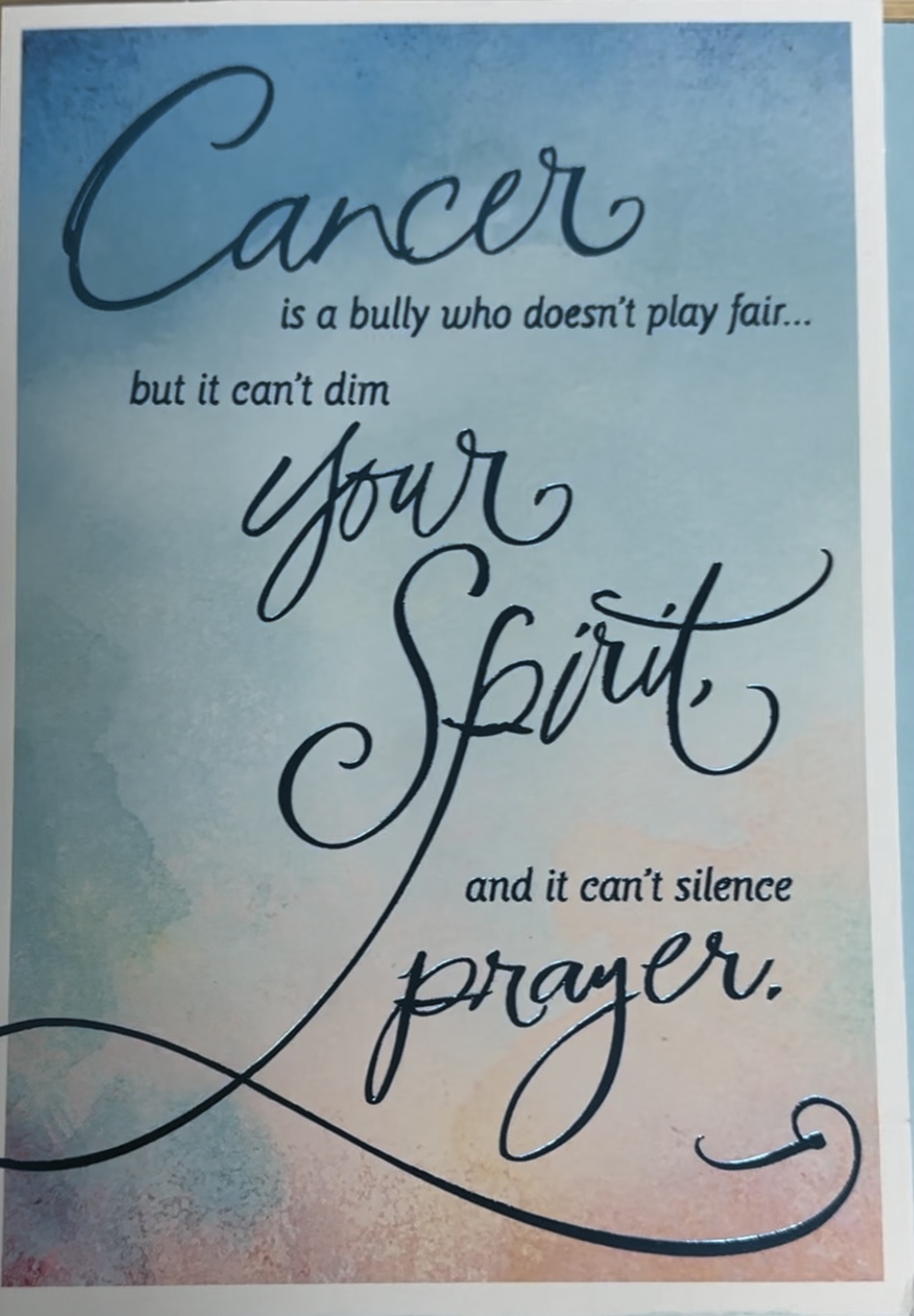 Where to send Cards for Courage:
ACCBF
2406 State Route 60, Suite 2725
Valrico, FL 33595
How to Get Involved
Getting involved is simple. All you need to do is create or select a card that radiates love and positivity. Then, send it to us, and we will ensure it reaches a child cancer warrior by including it in one of our Cancer Care Backpacks!  You can also encourage others to join this compassionate movement, amplifying the impact of our collective support.
The act of sending a card for courage is not just about providing a moment of joy for a child; it's about sharing the joy of giving and being part of a community that cares. Your contribution, no matter how small, can be a beacon of hope in the life of a child battling cancer.
By participating in our "Cards of Courage" initiative, you become a vital part of a network that believes in the power of compassion. Join us in uplifting the spirits of child cancer warriors, reminding them that they are loved, supported, and surrounded by a community that cares.
Cards for Courage - Send Hope - Make a Lasting Impact
Ready to make a positive impact in the life of a child cancer warrior? Start by selecting or creating a card that embodies hope, courage, and love. Together, we can make a world of difference one card at a time.
Cards For Courage c/o ACCBF 
2406 State Route 60, Suite 2725
Valrico, FL 33595
The TOP 6 Reasons to Send a Card For Courage:
Emotional Support: Children battling cancer often face fear, anxiety, and the emotional strain of extended medical treatments. A heartfelt card provides emotional support, showing them that there are people who care deeply about their well-being and are rooting for their recovery.
A Sense of Belonging: Cancer treatment can be isolating, with children spending extended periods in hospitals or away from school and friends. Receiving cards from well-wishers helps them feel connected and less alone during this challenging time.
A Source of Inspiration: Cards filled with positive messages, drawings, or stories of resilience can be a source of inspiration. They remind the children that they are strong and that they have a community of supporters cheering them on.
Boosting Mental Resilience: The power of positive thinking is well-documented in improving health outcomes. Cards filled with encouragement can boost a child's mental resilience, which is crucial in the fight against cancer.
Building Confidence: A card acknowledging their strength and bravery can boost a child's self-esteem and confidence. It reminds them that they are more than their illness and encourages them to continue facing their health challenges with determination.
Creating Lasting Memories: Many children keep the cards they receive as cherished mementos. Even in difficult times, these cards become symbols of hope and love that they can revisit in the future.
So, why wait? Be a part of this incredible journey and send your card today. Your card could be the one that sparks a smile, inspires confidence, or offers a moment of happiness.
Join us in brightening the lives of these young warriors as they face one of life's toughest challenges. Be a card-sending hero, and let's make a difference, one card at a time! 🌟💪💌
When we give, we extend a piece of ourselves to another person. This act of empathy and connection is deeply ingrained in our nature. It's not merely about the tangible gift but the invisible bond it forges. When we give, we express our understanding, compassion, and a desire to make a positive impact on someone else's life. In doing so, we gain a deeper connection to our own humanity. We experience the profound joy of knowing that our actions have made a difference in someone's world.
American Childrens Cancer Benevolence Fund
administered by A Warriors Mission Inc, a trusted 501(c)(3) charitable organization

Any use of this site constitutes your agreement to the Disclaimers,  Terms and Conditions and Policies linked below.

Privacy Policy     Terms Of Use     We Do Not Discriminate    Disclaimer    Affiliate Program    Advertise With Us
 © All rights reserved. A Warriors Mission Inc.  Our mission is to  help meet the needs of humankind without discrimination. Our  programs and services are funded entirely by private donations, foundation grants, and corporate contributions. A Warriors Mission, Inc. is a trusted 501 (c)(3) tax exempt organization.  Tax Id # 84-3175352.  
Gifts to the organization are tax deductible to the extent provided by law.  You can be assured that we will take all reasonable measures to honor requests by the donor, but please know we retain all control and authority over all contributed funds and have the authority to redistribute those donated funds in connection with our charitable and religious purposes. This church is a qualified section 501(c)(3) organization. All tithes, offerings, or donations of any kind are tax-deductible under section 170(c)(2). Making a donation constitutes your agreement to relinquish control in accordance with IRS regulation. This authority allows us to maintain our 501(c)(3) status. IRS rules require that the fair market value of any gift received in connection with a donation must be subtracted from the amount claimed for deduction.  If you believe that an error has occurred in connection with your donation, contact us
We do not warrant that the information found here is complete, reliable, useful, or otherwise accurate. Always seek the advice of your physician or other qualified health provider with any questions you may have regarding a medical condition. Never disregard professional medical advice or delay in seeking it because of something you have read on this Website. Do not rely  on the information presented for medical advice or other ACCBF programs.