Welcome to the American Childrens Cancer Benevolence Fund, administered by A Warriors Mission Inc.  a trusted 501(c)(3) charity

Meet Our Teams



ACCBF in Your Community
Perhaps someone engages you on the street, or knocks on your door to talk to you about the American Childrens Cancer Benevolence Fund administered by A Warriors Mission and the work we accomplish.   This type of meeting gives you a personal introduction to our cause and our commitment to children and families who are affected by cancer. 
Financial information can be found here.
Why Face to Face?
Meeting us face-to-face allows us to have a personal conversation, perhaps you share your concerns, and learn how you can make an enormous difference in the lives of children and their families. You'll have a chance to ask questions to a real person and get to know us firsthand — and learn how you can contribute in a meaningful way on an ongoing basis.  Technology is great, and it assists us when we meet in person, but nothing compares to an in-person conversation about such an important topic.
What To Expect When Meeting A Member Of Our Team
You may meet some of our fundraisers at your home or business, outside local retail shops or even on city sidewalks.  They will give you the opportunity to get to know first hand the work we are able to accomplish and may use electronic tablets to securely record your name, address and additional information so we can connect with you and provide updates on the program work of A Warriors Mission, American Childrens Cancer Benevolence Fund.
How To Identify Our Team Members
A team member will:
Be properly dressed, many will be wearing a polo shirt or T-shirt with our logo printed on the front
Wear an ID badge with name, ID number and photo

Ask for a one time gift; and

Never ask for a cash donation nor accept cash.

If you have any questions about our fundraisers, please contact us here, and use Sponsor Care Associate as the subject. We will be more than happy to assist you.

Is My Information Safe?
Our partners are compliant with Payment Card Industry (PCI) regulations for financial data security and meet industry regulations related to face-to-face fundraising.  Our privacy policy ensures that we will neither sell, nor exchange your data with other organizations.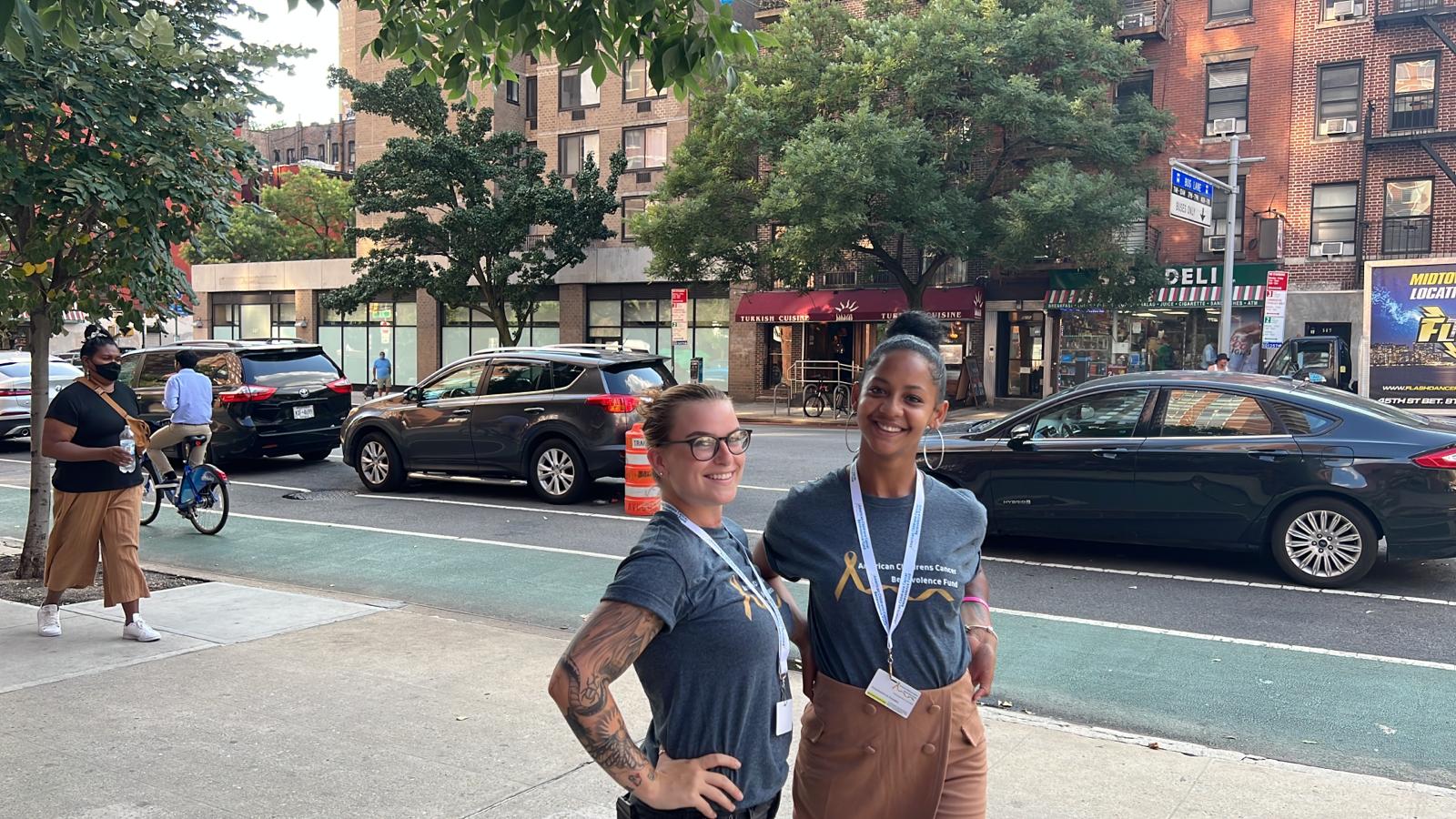 American Childrens Cancer Benevolence Fund
administered by A Warriors Mission Inc, a trusted 501(c)(3) charitable organization

Any use of this site constitutes your agreement to the Disclaimers,  Terms and Conditions and Policies linked below.

Privacy Policy     Terms Of Use     We Do Not Discriminate    Disclaimer    Affiliate Program    Advertise With Us
 © All rights reserved. A Warriors Mission Inc.  Our mission is to  help meet the needs of humankind without discrimination. Our  programs and services are funded entirely by private donations, foundation grants, and corporate contributions. A Warriors Mission, Inc. is a trusted 501 (c)(3) tax exempt organization. A copy of the official registration and financial information may be obtained from the Florida Department of Agriculture & Consumer Services by calling toll-free within the state 1-800-435-7352. Registration doesn't imply endorsement, approval or recommendation by the state. Florida Registration # 62900.  Tax Id # 84-3175352.  
Gifts to A Warriors Mission are tax deductible to the extent provided by law.  You can be assured that we will take all reasonable measures to honor requests by the donor, but please know we retain all control and authority over all contributed funds and have the authority to redistribute those donated funds in connection with our charitable and religious purposes.  This authority allows us to maintain our 501(c)(3) status. IRS rules require that the fair market value of any gift received in connection with a donation must be subtracted from the amount claimed for deduction. Donations made to A Warriors Mission are put to work immediately and are not refundable. If you believe that an error has occurred in connection with your donation, contact us at partnerservices@accbf.org
ACCBF does not warrant that the information found here is complete, reliable, useful, or otherwise accurate. Always seek the advice of your physician or other qualified health provider with any questions you may have regarding a medical condition. Never disregard professional medical advice or delay in seeking it because of something you have read on this Website. Do not rely  on the information presented for medical advice or other ACCBF programs.