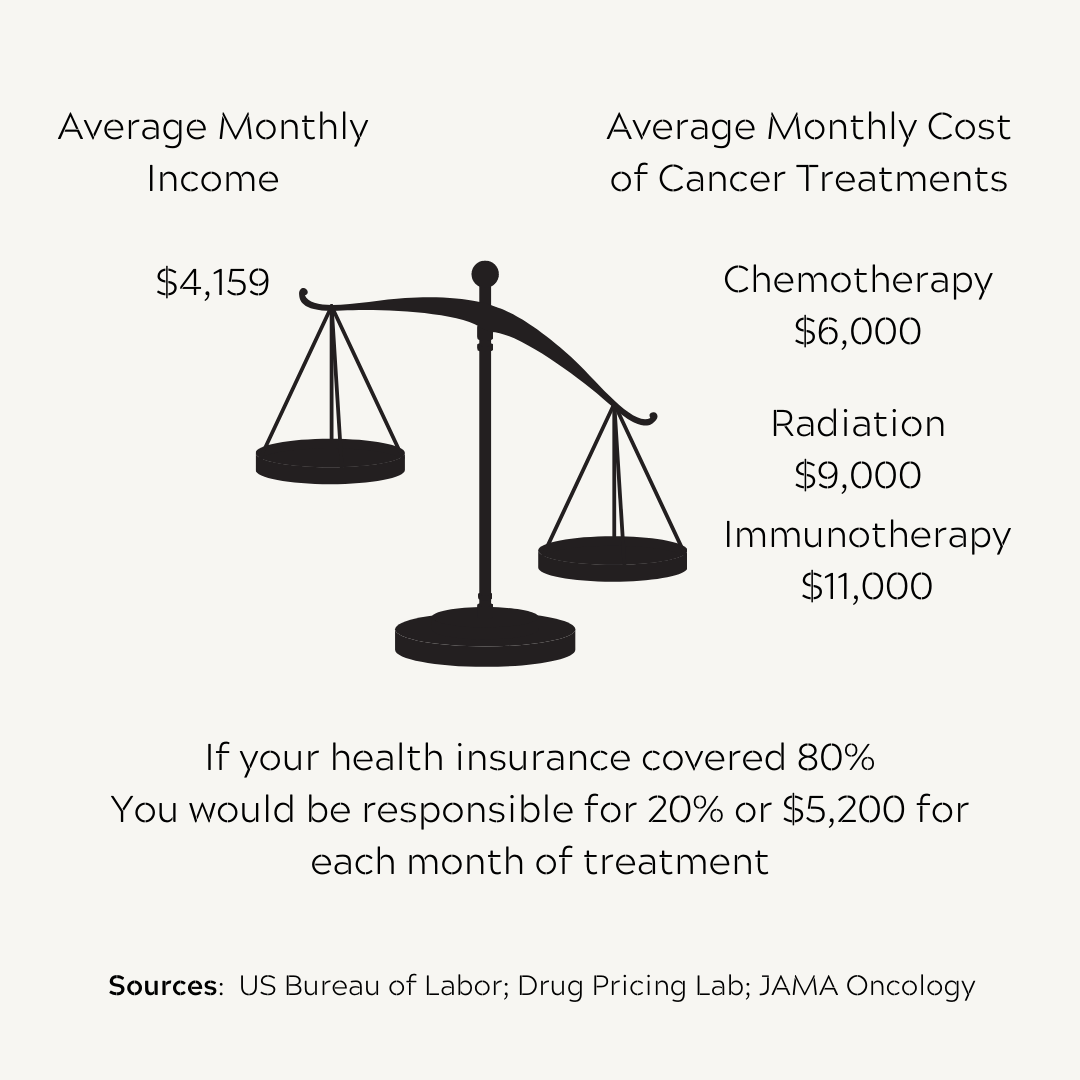 Cancer is one of the most expensive medical conditions to treat.   Many families face major financial challenges when their child is diagnosed with cancer.  The many specialists, different tests, treatments and prescription drugs can add up very quickly.  Health insurance has out-of-pocket costs.  The copayments, deductibles and coinsurance payments accumulate from detection to treatment and for aftercare screenings.
Several studies have shown that cancer patients and survivors are more likely to have financial distress than are people without cancer. 
Cancer affects the ability to work, and that affects the ability to pay for things like food, electricity, and housing expenses, not to mention the medical bills that keep going up.  Many studies have shown that families with a child diagnosed with cancer may have to cut back on the hours they work, or leave their job completely.  Both of which can affect their health insurance coverage.
Families Living in Poverty - Cancer death rates are about 20% higher among families living in the poorest U.S. counties when compared to residents of the affluent counties.