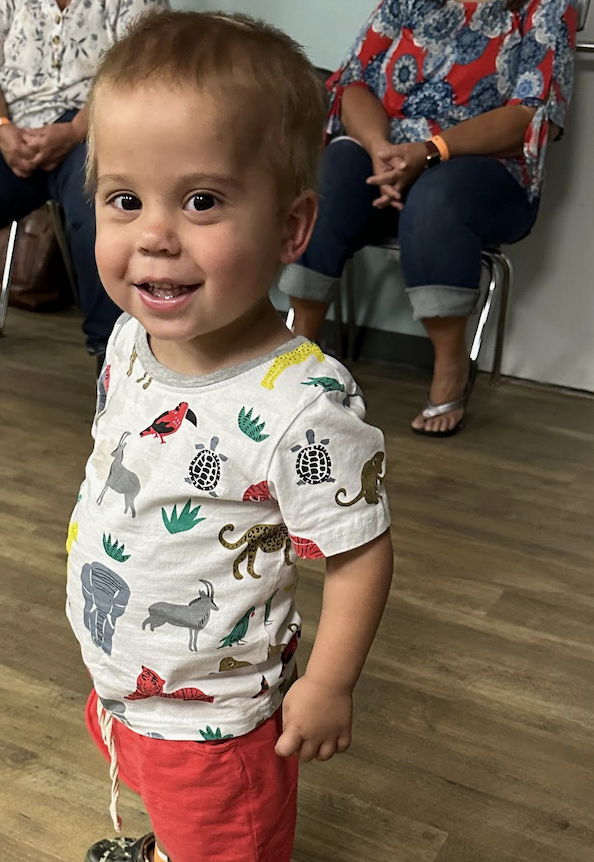 Navigating the challenging journey of B-Cell Acute Lymphoblastic Leukemia, Wyatt's diagnosis was first in 2022; he is only 3 years-old now. At only 3 years-old, his care plan will include multiple rounds of chemotherapy, numerous medical visits, surgeries, and complex treatments; he is receiving attentive care in Texas. Wyatt, and his parents, have received nothing but professional and compassionate care from the hospital physicians and doctors, who are doing everything possible to support Wyatt's fight against this merciless disease. He is a warrior!
Wyatt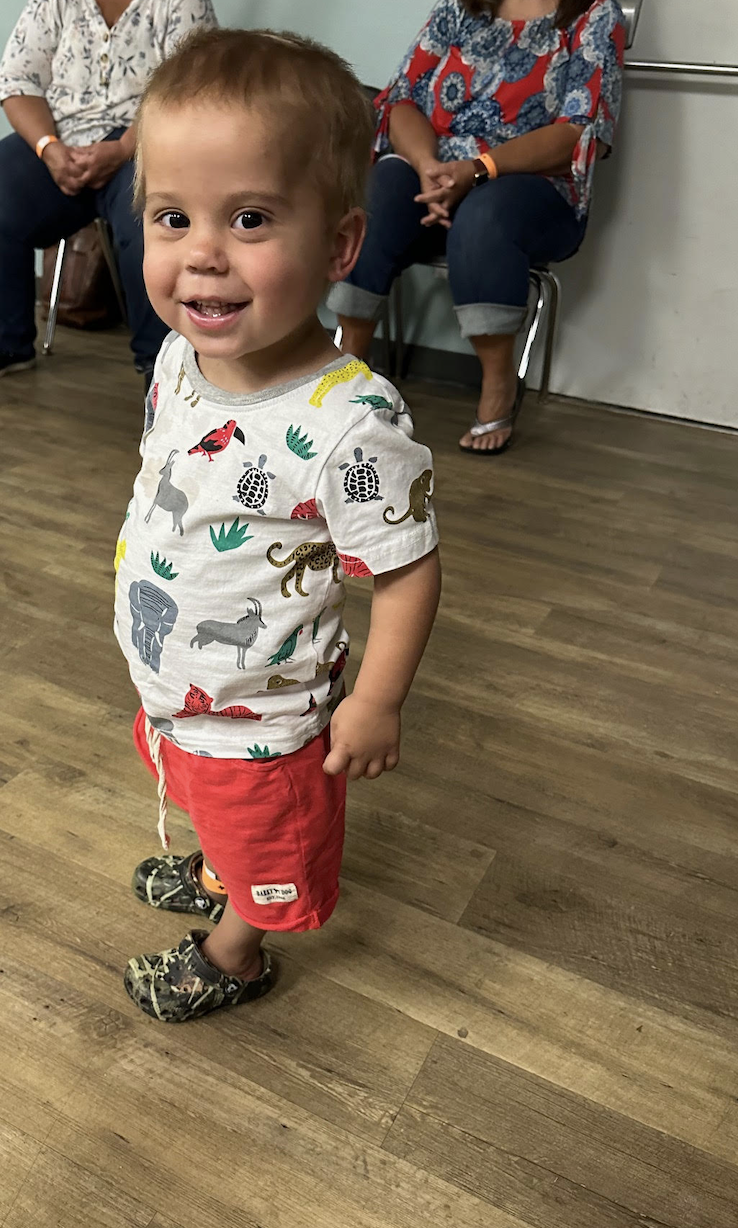 Wyatt is lively young 3 year-old boy who is perhaps too young to quite understand why he now has to spend time in a hospital. His family speaks to doctors a lot and he interacts with many physicians and doctors himself. He has certainly heard the word "cancer" said, but at 3 years-old, he may not quite even understand just yet what that truly means.
For young Wyatt, he cannot understand, or spell for that matter, B-Cell Acute Lymphoblastic Leukemia. Wyatt should not even be anywhere near these words describing a disgusting sickness that preys on children. Wyatt is learning who he is, what the world is, and what his place in it is with the innocence that children have. All of that has been put on hold for Wyatt and his parents and sisters.
Wyatt is 1 of 3 children in his home, and his parents would do anything for them. But sadly, cancer always has different plans. Funds have been tight due to the complex nature of Wyatt's Leukemia; not only this, but both of his sisters attend school and speech therapy classes. Wyatt had also started speech therapy, but the cancer has even made that increasingly difficult for this strong 3 year-old warrior.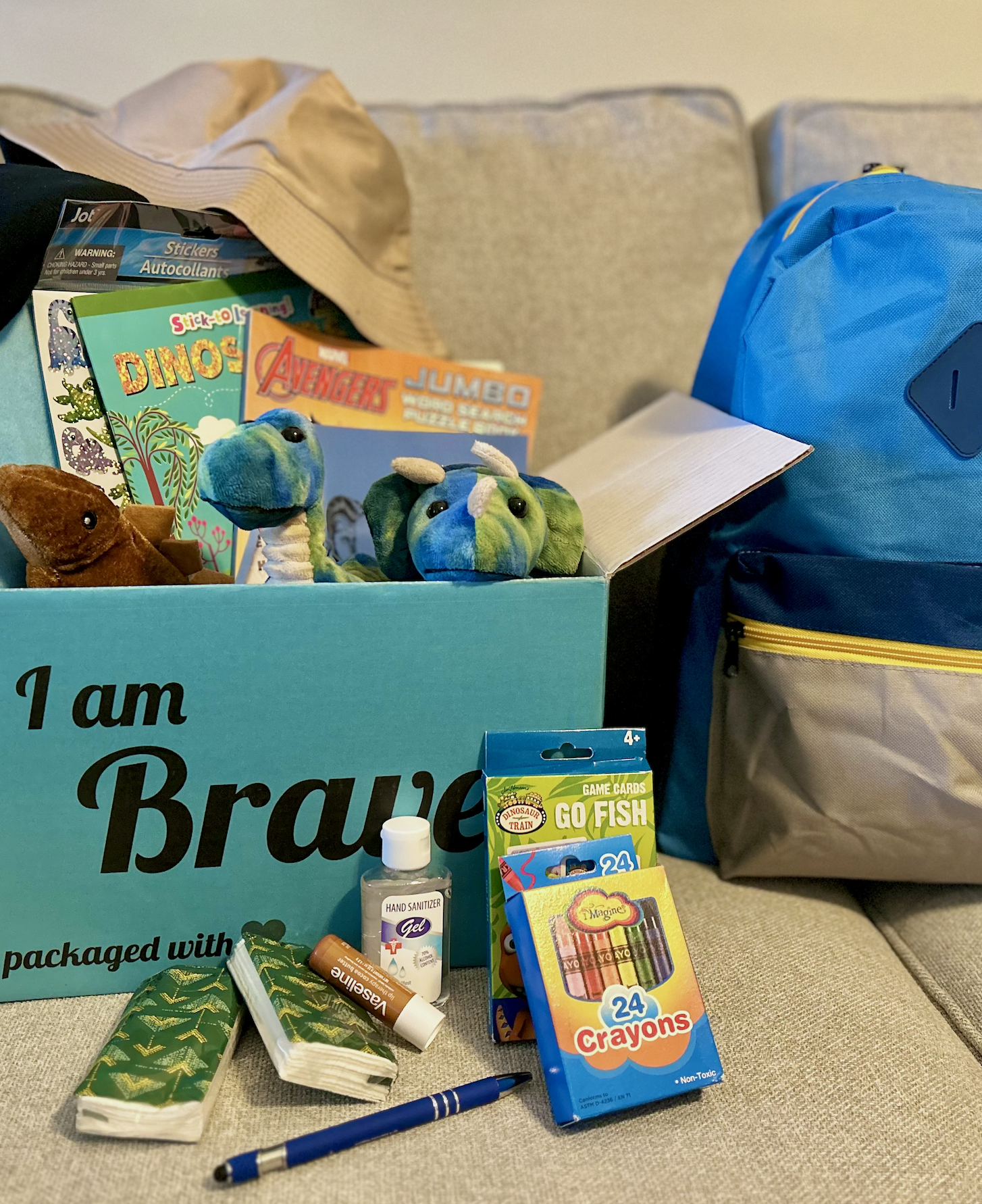 In order to do all possible for Wyatt, the doctors have put together a care plan that will include multiple rounds of chemotherapy, numerous medical visits, surgeries, and complex treatments. The hospital necessary for this treatment plan for Wyatt is a 4 hour round-trip for this beautiful family. For a family of 5 with many different needs, this is just one more costly expense. But, Wyatt's family demonstrates a truly beautiful thing: when those you love are in harm's way, nothing else matters other than making sure that their needs are taken care of. Wyatt, at only 3 years-old, is fighting like a warrior, and his entire family is fighting behind him, so that one day, speech therapy will be the only thing he needs to worry about.

There are a lot of people in our world that need help, and young 3 year-old Wyatt is certainly a young warrior that the ACCBF can aid so that 1 less child has to fight against hardship, pain, and this ruthless disease. Wyatt's family won't have to worry about paying their mortgage now because of your generous support and the efforts of the ACCBF. Because of cancer, all of a sudden, things that were once affordable are increasingly hard to pay for. The mortgage to keep Wyatt's beautiful family's home is now taken care of.
This family has rallied around their son and brother in this vulnerable time. Wyatt has been nothing but strong with that inspirational innocence of a 3 year-old boy. He is an inspiration to the doctors and physicians, and to each member of his family. Because of your generosity as a kind stranger and friend, Wyatt's family can keep their home and comfort as they fight what truly matters: Wyatt's cancer.
Watch Wyatt's story on our YouTube channel!
Dear Heavenly Father,
We come before You today with heavy hearts, our souls laden with the weight of a young life, fragile and tender, battling the relentless storm of cancer. We lift up to You, O Lord, young Wyatt, a 3-year-old warrior who faces this formidable adversary with a spirit that amazes us all.
In the midst of this trial, we find solace in knowing that You, Lord Jesus, are the ultimate Healer. Your love and grace know no bounds, and Your power transcends all earthly limitations. We gather here in prayer, united in faith, believing in the miracles that You are capable of performing.
We pray for Wyatt's strength, both physical and emotional. As he endures the challenges of treatments and medical procedures, wrap him in Your loving arms, dear Jesus. Grant him courage beyond his years, a courage that comes from knowing that You are by his side, guiding him through each step of this difficult journey.
Lord, we also pray for Wyatt's family, who walk this path of uncertainty and fear with him. Surround them with Your peace, a peace that surpasses all understanding. May they find comfort in Your presence and hope in Your promises. Strengthen their faith and grant them the wisdom to make the best decisions for Wyatt's care.
We ask for Your divine intervention, Jesus, in the hands of the medical professionals who are caring for Wyatt. Guide their every action, inspire their minds, and bless their efforts with success. Let Your healing light shine through them as they work tirelessly to bring relief and comfort to this precious child.
As we pray for Wyatt's physical healing, we also lift up his spiritual well-being. May he come to know You, Lord Jesus, in a profound way during this journey. Let Your love be a source of comfort and joy in his life, a love that transcends human comprehension.
We pray for all children battling cancer, for their families, and for the dedicated healthcare providers who care for them. May Your presence be felt in every hospital room, clinic, and home affected by this disease. Grant hope where there is despair and strength where there is weakness.
Lord, we acknowledge that we do not always understand Your plan, but we trust in Your infinite wisdom. We know that You can turn even the darkest circumstances into moments of glory. We cling to the promise that in all things, You work for the good of those who love You.
In closing, we thank You, Jesus, for the opportunity to come together in prayer, for the privilege of lifting up Wyatt and all children like him to Your loving care. May our faith be unwavering, and may Your healing touch be felt in the life of this precious child.
We pray all these things in the name of Jesus Christ, our Savior, who is the ultimate source of hope and healing.
Amen.