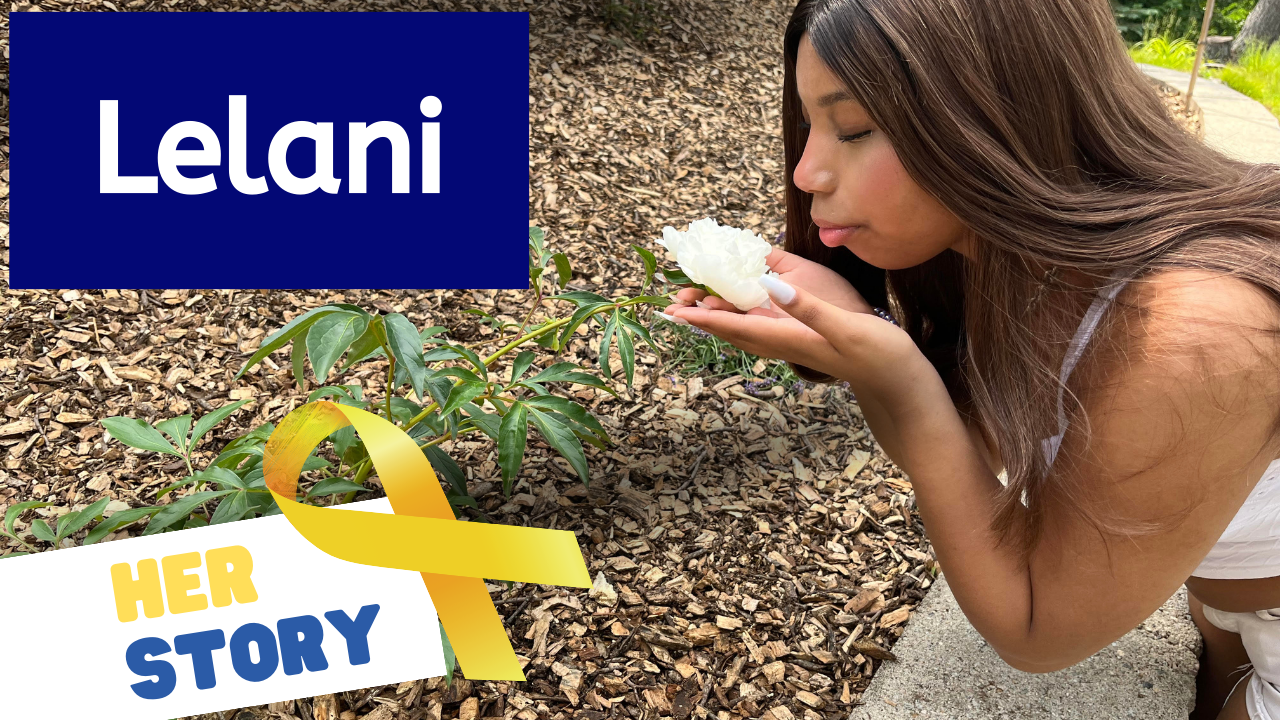 Navigating the challenging journey of B-cell acute lymphoblastic leukemia, Lelani's diagnosis was first in March 2023; she is 15 years-old now, and past the age when B-cell ALL usually strikes. She is receiving attentive care in Massachusetts. Lelani, and her family, have received nothing but professional and compassionate care from the hospital physicians and doctors, who are doing everything possible to support Lelani's fight against this merciless disease. She is a warrior!
Lelani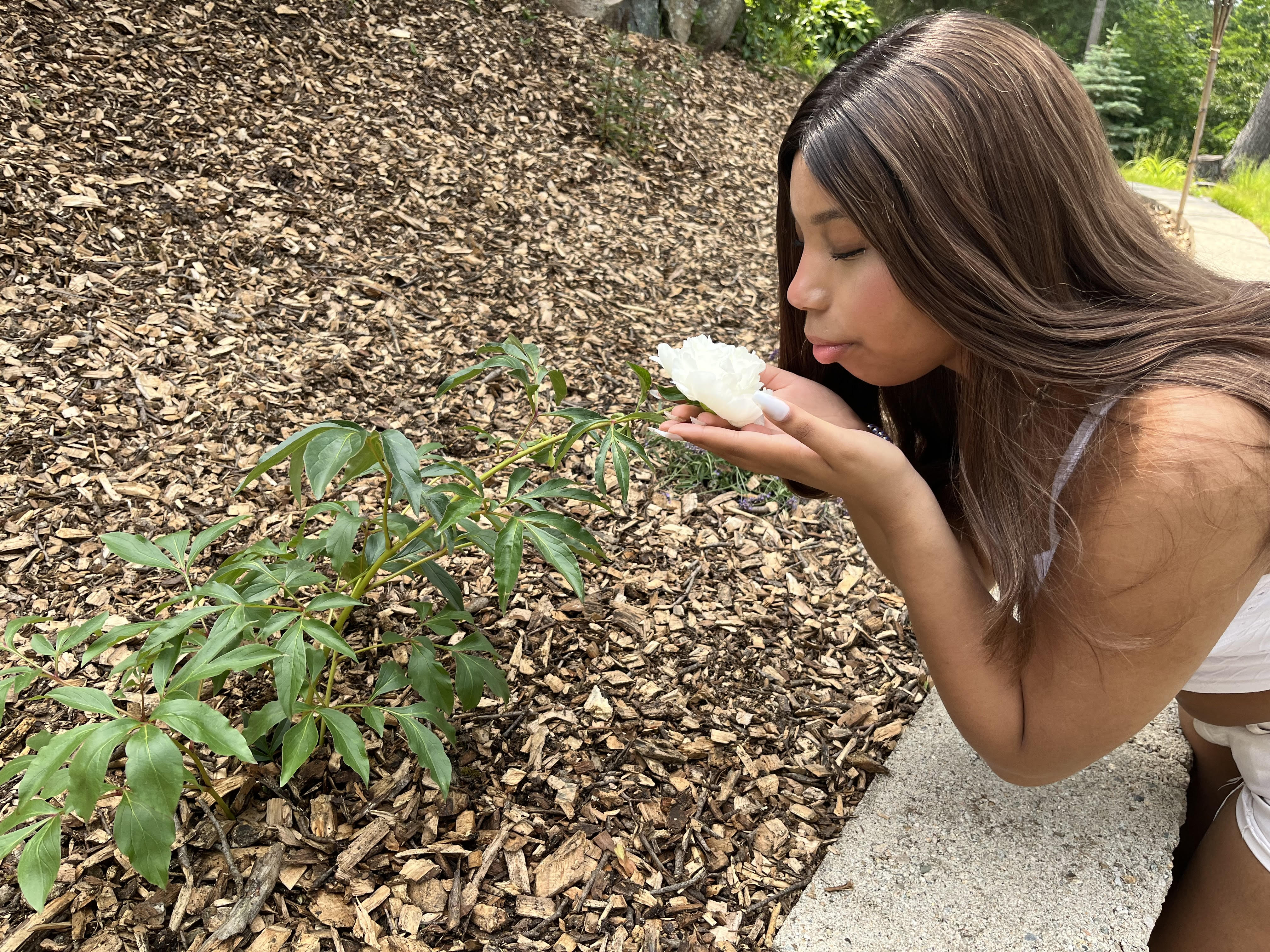 B-cell acute lymphoblastic leukemia. It is one of the most common forms of children's cancer, and it claims victims of many ages under 10 years old. No child (or family) deserves to go through this merciless disease, and too many families every year find out that their child has this leukemia. Leukemia is such a hard cancer to fight and it is a long, slow process towards the cancer-free life that every child should have.
Lelani is a 15 year-old girl from Massachusetts. At this age, B-cell acute lymphoblastic leukemia is a lot less common! Not only this, but Lelani is at the age where high school has begun, and college and adulthood is right around the corner! She has a whole life ahead of her and has had the life that every child and teenager should. Devastatingly, B-cell acute lymphoblastic leukemia had more malicious plans and Lelani was diagnosed with it in March of this year (2023).
Imagine one moment you are a teenager in high school, living a healthy life as normal and standard for a teenager of your age, and all of a sudden, you are told that you have an intensive cancer treatment schedule that will last 6-8 months; think how fast your world flips upside down. This is what happened to Lelani.
Lelani lives with her mother (Tanya), her mother's partner, and 2 siblings. Both of Lelani's parents are hardworking and have always done all they can to provide for their family. Lelani's mother was forced to take extra time off from work in order to be with Lelani and take her back and forth from the hospital; in moments like this, the company of loved ones is essential in this fight against this terrible disease.
Tanya's employer fired her recently, all because she was forced to take a little extra time off to make sure that her daughter, who is battling cancer, could have care. This is perhaps one of the most terrible and despicable side-effects of cancer that is not spoken of often: hardworking parents lose their jobs because of it at times, all because they simply care for their family…that is pretty backwards.
In this time of fight, Lelani's stepdad has begun working extra to make sure that their family can get by and also support Lelani in her fight against cancer. It is a long fight, and a hard one, but Lelani is a Warrior and is fighting hard; praise God that she has a family around her that is fighting on her behalf daily as well. The love, care, and compassion of loved ones in this time is essential in the fight for a cancer-free life.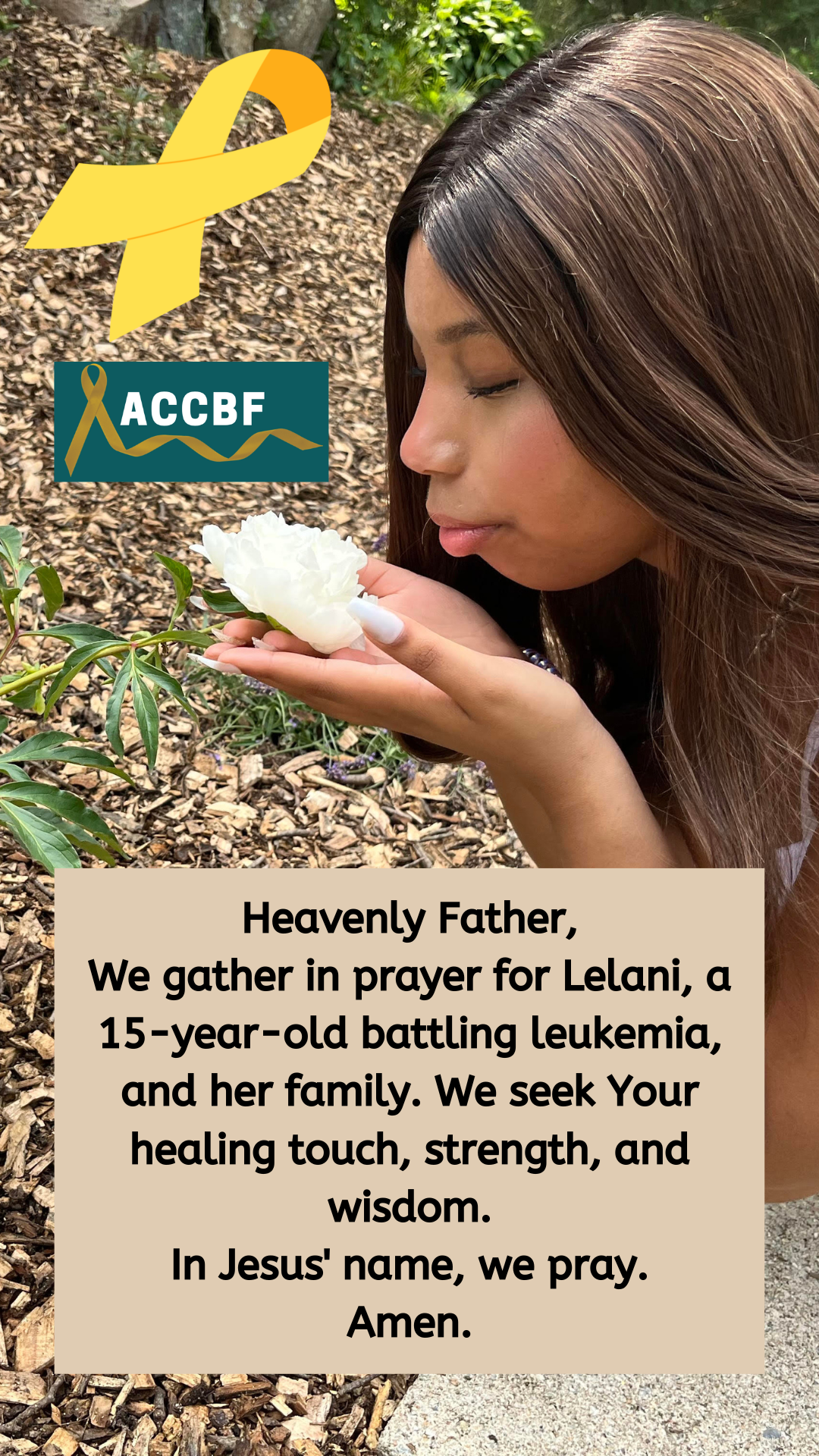 This family reached out to the ACCBF in their time of need to help pay for their mortgage. Cancer makes the things that were once affordable, increasingly difficult to pay, and the last thing this family needs is to not be able to pay for their home. A comfortable home is another essential part in battling cancer. The ACCBF was able to meet this family's need and make sure that their mortgage payment is secure.
There is nothing easy about battling cancer, but for children and teenagers like Lelani, all means and finances available must go to her care so that she can have a cancer-free life. Because of your support through the ACCBF, we are able to pay the difference for these families so that parents like Tanya do not have to stress about a workplace firing them as much as they would otherwise. Family comes first, and through the ACCBF, you make sure that these families can keep fighting; you make sure that Lelani can keep fighting.
Watch Lelani's story on our YouTube channel!
Dear Heavenly Father,
As we come before You today, we humbly lift up our hearts in prayer for Lelani, a courageous 15-year-old girl who is battling leukemia. We are gathered, dear Lord, as a community of faith, seeking Your divine intervention and mercy in this challenging time. We place our trust in Your infinite love and boundless grace, believing that You are the ultimate source of healing and comfort.
Lord Jesus, we approach Your throne of grace with reverence and gratitude, knowing that in Your name, miracles happen. We beseech You, Jesus, to wrap Your healing hands around Lelani, touching her with Your divine presence. Let Your divine light shine upon her, Lord, and cast out the darkness of sickness and pain. In Your mighty name, we declare that leukemia has no power over Lelani, for Your name is above all names.
We pray for Lelani's family, especially her mother, who has been a pillar of strength and support throughout this difficult journey. Bless them, O Lord, with strength, endurance, and unwavering faith. In the face of adversity, may they find solace and hope in You. May Lelani's family experience Your comforting presence and the reassurance that You are with them every step of the way.
Heavenly Father, we know that Your plans are beyond our understanding, and Your wisdom surpasses our human comprehension. We ask for the wisdom and discernment to see Your hand at work, even in the midst of pain and suffering. Help us to recognize the lessons and the opportunities for growth that this trial may bring.
As we continue to lift up our prayers, we are reminded of the scripture in Romans 8:28, which says, "And we know that in all things, God works for the good of those who love Him, who have been called according to His purpose." May this truth be a source of encouragement and inspiration for Lelani and her family. May they find hope in knowing that You are working for their good.
Lord Jesus, we also pray for the medical professionals and caregivers who are tending to Lelani's needs. Bless them with wisdom, skill, and compassion. Guide their hands and minds as they provide care, and may they be instruments of Your healing grace.
In this time of uncertainty, may Your peace that surpasses all understanding guard the hearts and minds of Lelani and her family. Strengthen their faith, O God, and let it be a beacon of light in the darkest moments.
We thank You, Jesus, for the gift of prayer and the privilege of coming before You with our requests. May our prayers for Lelani and her family be like a sweet fragrance that rises to Your throne. In Your precious and powerful name, we pray.
Amen.