Navigating the challenging journey of battling against an atypical teratoid rhabdoid tumor, Edison's diagnosis was first in 2017; he was only 3 years-old at the time. He is now 9, and ATRTs require specialized treatments; for the last 6 years, poor Edison has gone through multiple recurrences as well. He is receiving attentive care, and he and his parents have received nothing but professional and compassionate care from the hospital physicians and doctors, who are doing everything possible to support Edison's fight against this merciless disease. He is a warrior!
Edison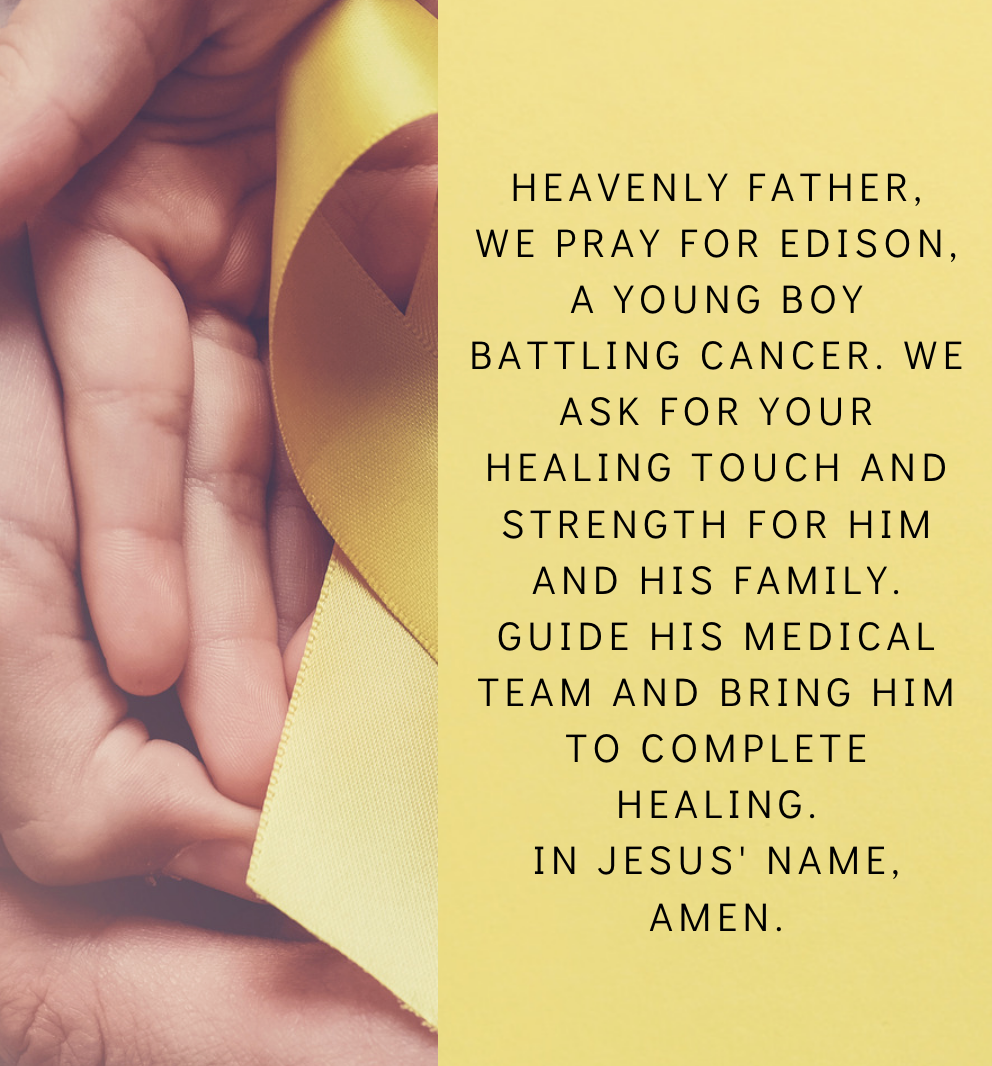 Edison is is a 9 year-old boy from the Southern United States. He is the middle child of 3 (his younger sister is 5, and his older brother is 15) and are the children of two wonderful parents who love them, care for them, and provide for them in every way that they can. This beautiful family of 5 is deserving of nothing but goodness, success, and peace. They are an American family that has made it.
In May 2017, this wonderful family got news that no family should ever have to hear: "Your son has cancer." In 2017, Edison was diagnosed with an ATRT—a metastatic atypical teratoid rhabdoid tumor. In short, this nasty tumor name is nothing less than that. An ATRT is a malignant brain tumor that requires specialized treatment; poor Edison has gone through multiple recurrences.
Amidst all this, and this catastrophic news, Edison has never stopped fighting. The first time this cancer struck Edison's life, he was only 3. He has been battling it for the greater half of his life, and he won't stop now. During this time, his family has rallied around him to make sure that he has all the love and care and support that he needs. Edison is a Warrior, and a Warrior who will not stop until he is cancer-free and can live the life that every child deserves.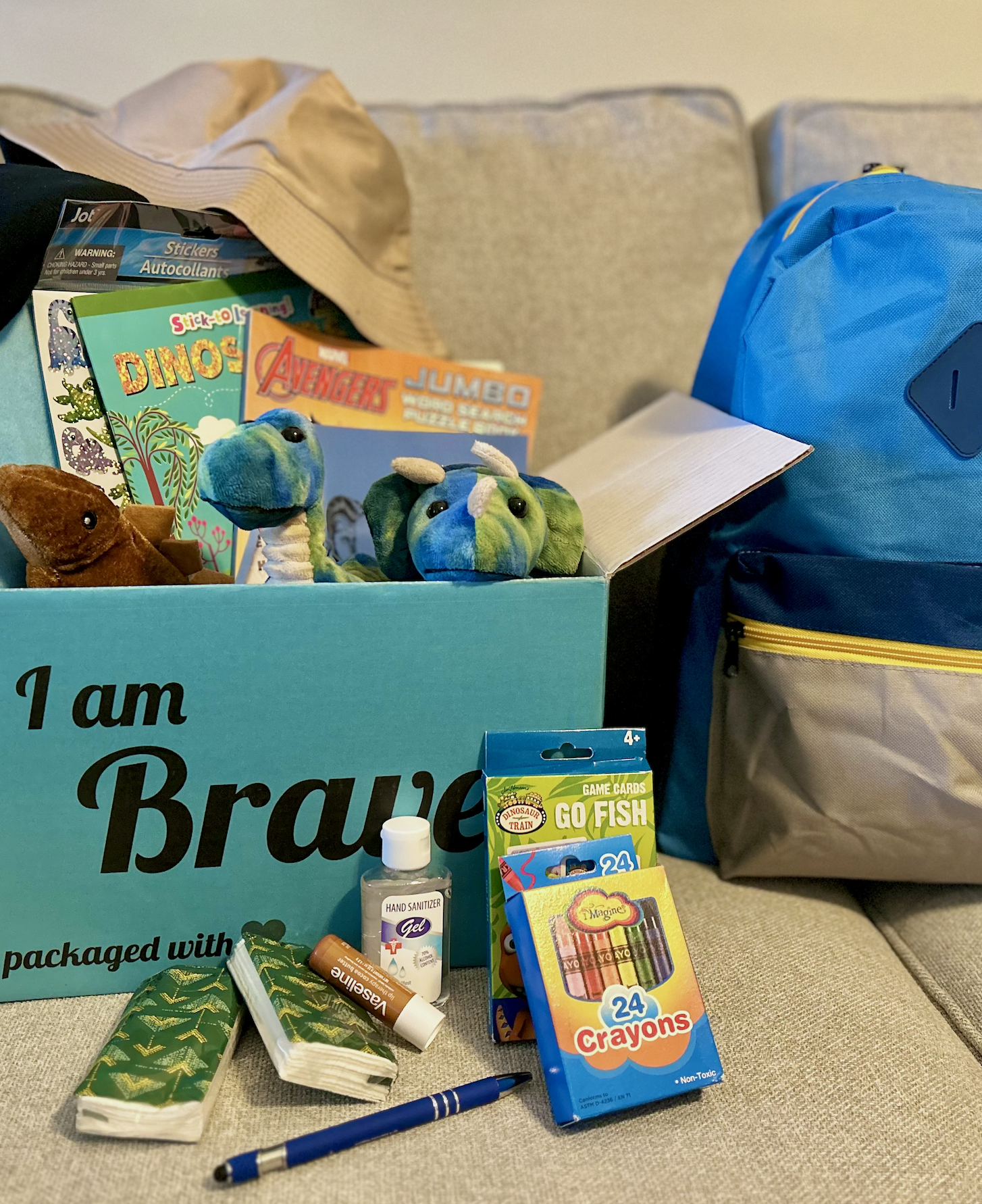 It has been a long fight for Edison and his family. Edison's loving mother is a full-time mom, and his father is a truck driver. They have been able to make ends meet up to this point, but because of Edison's illness, Edison's father has not been able to work as much as he could before. It is necessary in order to make sure Edison has the care he needs, but funds are tight. This family is beyond resilient.
Cancer makes things that were originally affordable, not anymore; like rent payments. The ACCBF was able to come to this wonderful family's aid in their time of need and pay their rent payment for them, so that Edison's father's time off from work does not affect their family. Edison's care is #1 in importance, and because of your support through the ACCBF, this family will be able to keep their home.
Battling cancer is not an easy endeavor, but Edison's family has never stopped their fighting, and they won't until Edison is cancer-free; Edison won't stop until he is cancer-free. Thanks to your generous support, his fight can continue.
Watch Edison's story on our YouTube channel!
Dear Heavenly Father,
In the midst of our lives, we turn to You, the Light that shines in the darkness, the Healer of all wounds, with heavy hearts and a fervent spirit. We come before Your divine presence, humbly and earnestly, to lift up young Edison, a brave and resilient 9-year-old boy who is waging a courageous battle against cancer. We place our trust in You, for You are the ultimate source of strength, hope, and compassion.
Lord Jesus, we gather here to offer our heartfelt prayers for Edison. We are inspired by his unwavering courage, his boundless resilience, and his enduring faith. In the face of pain and uncertainty, Edison has shown us the true meaning of bravery. We ask that You continue to be his guiding light, illuminating his path with hope and healing.
As we think about Edison, we can't help but be challenged by the depth of his strength and determination. He reminds us that even in the most challenging times, we can find the power to keep moving forward. Lord, we pray that You grant Edison the strength to face each day with unwavering determination and a heart full of faith.
At this moment, we also pray for Edison's family. They have stood by him with unwavering love and support, and they, too, need Your comforting embrace. Grant them the strength to face the difficult moments, the wisdom to make tough decisions, and the faith to trust in Your divine plan.
Jesus, we know that You are the Great Physician, the One who can perform miracles. We ask that You lay Your healing hands upon Edison. Bring comfort to his body, renew his spirit, and restore his health. We pray for complete healing, for a miraculous intervention that will leave the medical community in awe of Your power.
In this time of reflection and prayer, we are reminded of the gift of life. We're inspired by Edison's journey and challenged to appreciate every moment we have. We are called to be better, to be more compassionate, and to support those who are battling their own struggles.
Lord, we know that sometimes we face situations that are beyond our comprehension, and it's in those moments that our faith is truly tested. We don't always understand why certain challenges come our way, but we have faith in Your plan, even when it seems hidden from our view.
As we close this prayer, we ask for your blessings to be showered upon Edison, his family, and all those who are battling illness. May their faith remain unshaken, may their courage never waver, and may their hope shine brightly, like a beacon in the night.
In Jesus' name, we pray, believing that with You, all things are possible.
Amen.