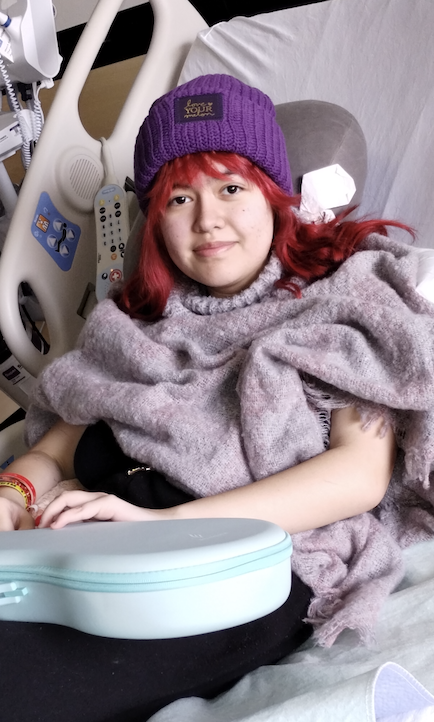 Navigating the challenging journey of pre-B Acute Lymphoblastic Leukemia, Nevaeh's diagnosis was first in Spring of this year 2023; she is 16 years-old. The good news amidst all the bad is that the doctors are optimistic for Nevaeh, which means the world for young warriors like Nevaeh! Nevaeh, and her parents, have received nothing but professional and compassionate care from the hospital physicians and doctors, who are doing everything possible to support Nevaeh's fight against this merciless disease. She is a warrior!
Nevaeh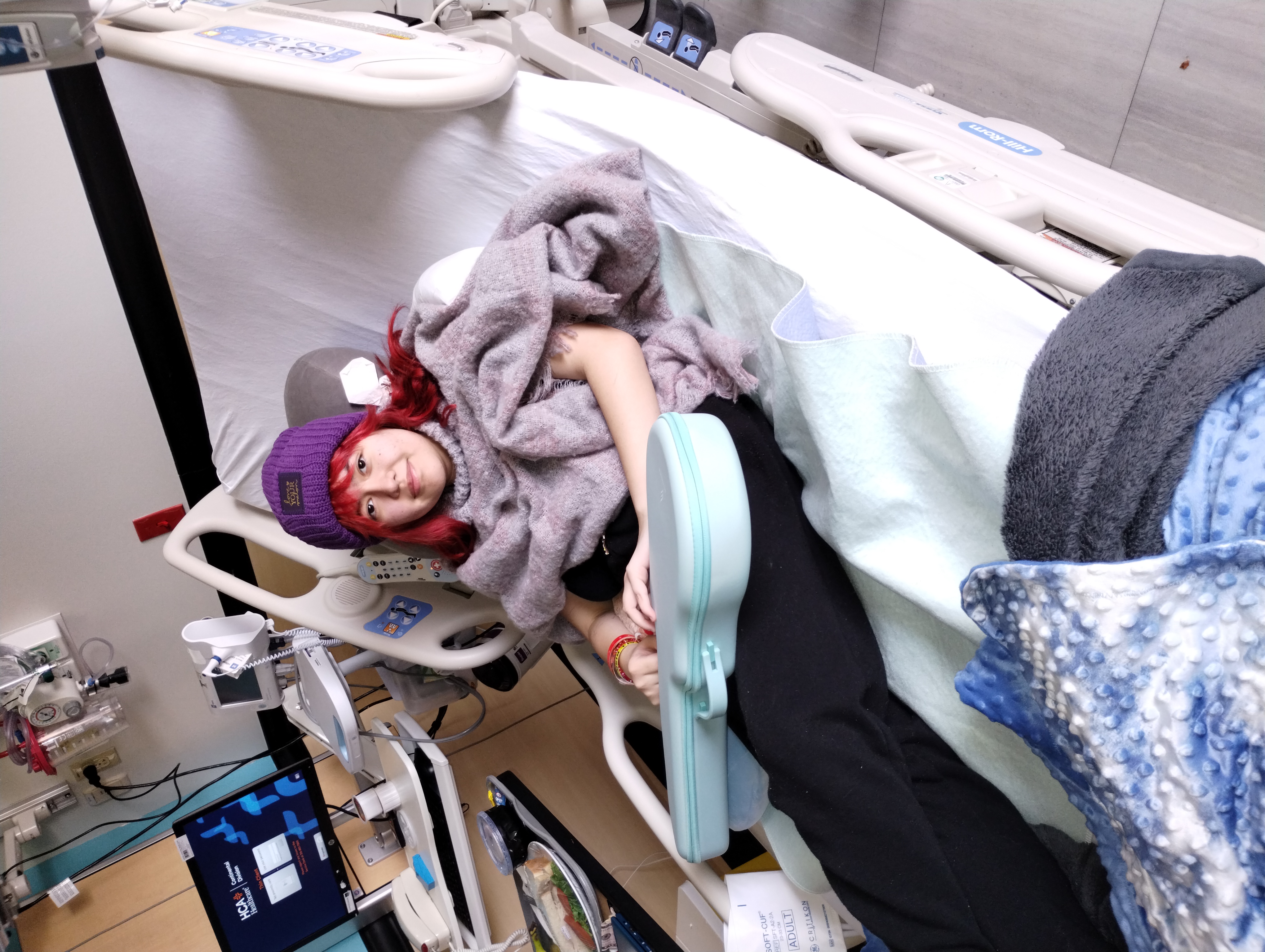 Beautiful Nevaeh is a 16 year-old girl who was diagnosed with pre-B Acute Lymphoblastic Leukemia in March of this year 2023. Imagine being a 16 year-old girl, in high school, preparing for college, making friends and memories, and nothing but a life of success ahead of you when you hear this news from a doctor—"You have cancer."
No child or teenager's life should ever be interrupted like this; and not just that of Nevaeh, but her loving family as well. This is the beautiful daughter of a loving mother and father, who also hear this news. Cancer truly affects and effects all aspects of a person's life and family—those like Nevaeh and her family.
The good news is that pre-B Acute Lymphoblastic Leukemia means that the cancer was caught early, and therefore there is a high chance that Nevaeh will fight through with no major complications! Praise God! This is such good, wonderful news in a time when everything seems to come to a grinding halt.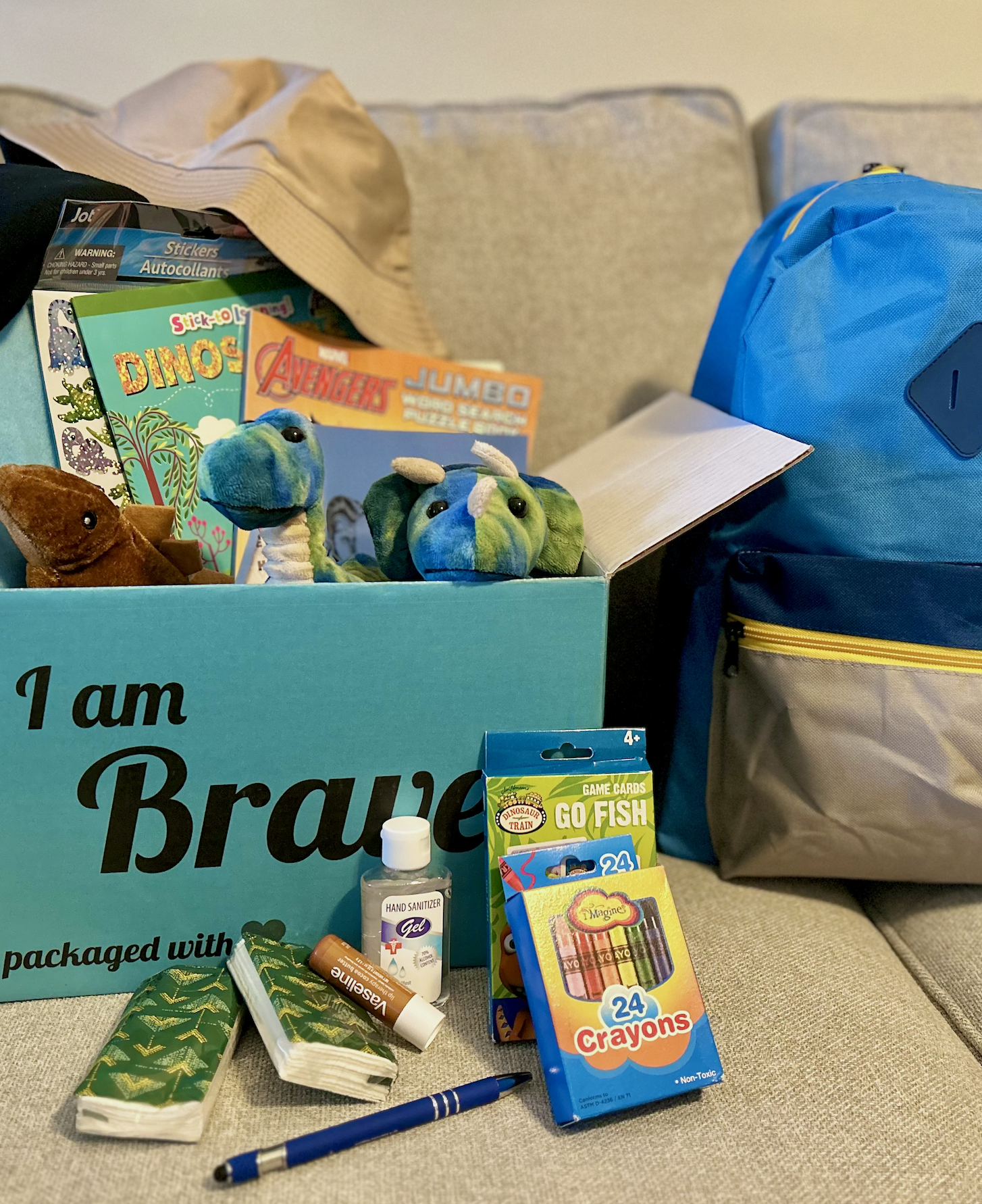 Nevaeh's family is doing all they can to support her, taking her to the best hospital in their area, as well as making sure she gets the furthering treatment she needs to see that she can be cancer-free and continue to live her life and fulfill her dreams and goals.
The ACCBF has been able to come to beautiful Nevaeh and her family's relief in this time of need. When families pour in all their available funds to support their children and teenagers battling cancer, funds get tight. Because of your support through the ACCBF, we have been able to make sure that Nevaeh's family has the rent payment they need to keep their home.
Nevaeh was recently discharged from the hospital, and because of your support through the ACCBF, she had a home to come home to as she begins her outpatient journey towards her cancer-free life. Thank you for your irreplaceable support that makes sure that young warriors such as Nevaeh can keep fighting.
Watch Nevaeh's story on our YouTube channel!
Dear Heavenly Father,
As we gather here in prayer, we lift up Nevaeh, a brave 16-year-old girl who is facing the formidable battle against cancer. Lord, we come before You with heavy hearts, seeking Your divine grace, strength, and healing touch for her.
In times like these, we are reminded of Your boundless love and compassion. You are the source of all comfort and hope, and we trust in Your infinite wisdom and mercy. We know that You see every tear Nevaeh has shed, and You hold her in the palm of Your hand.
We pray, Lord, for healing. We ask that You guide the hands of her medical team, giving them the knowledge and skill to provide the best care possible. May You grant them insights and breakthroughs in treatment that will lead to her recovery. Lord, we know that with Your touch, miracles can happen, and we believe in the power of Your healing.
But, Lord, we also know that Your ways are higher than our ways, and sometimes Your plan is not our plan. So, we pray for Nevaeh's strength and courage to face each day with hope and resilience. Give her the determination to fight this battle with unwavering faith, knowing that You are with her every step of the way.
In the midst of pain and uncertainty, may Nevaeh find comfort in Your presence. Let her know that she is not alone, that You are her constant companion, and that Your love surrounds her like a warm and comforting embrace. Help her to feel Your peace, which surpasses all understanding, even in the darkest of times.
Lord, we also pray for Nevaeh's family and friends who are walking alongside her on this difficult journey. Give them the strength to be pillars of support and encouragement. Help them to find moments of joy and laughter amidst the challenges, knowing that You are working in their lives as well.
As we pray for healing, we also pray for spiritual growth. May Nevaeh's faith in You deepen through this trial. Use this time to draw her closer to Your heart, revealing to her the depth of Your love and the beauty of Your grace. Let her faith be a beacon of hope to all who know her.
In Your word, You tell us that even in the midst of suffering, we can have joy because we have a living hope in You. So, we claim that promise for Nevaeh. Fill her heart with hope, joy, and peace that transcends understanding. Let her life be a testimony to Your faithfulness and love.
Lord, we offer this prayer with gratitude, knowing that You are a God who hears and answers. We trust in Your perfect timing and Your perfect plan for Nevaeh's life. In Jesus' name, we pray.
Amen.